Xing Niu, Ph.D. Student (Alumnus)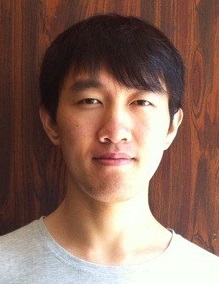 I received my B.Sc in Computer Science from Henan University and M.S. degree in Computer Science in from Henan University. I worked in Institute Of Software Chinese Academy Of Sciences for one year. Currently, I am a Ph.D. student at the IIT DBGroup.
Teaching
I have been TA for the following courses:
2015 Fall: CS525 - Advanced Database Organization
2014 Fall: CS425 - Database Organization
2017 Spring: CS425 - Database Organization
2018 Spring: CS520 - Data Integration, Warehousing, and Provenance
Research Projects
I have been involved in the following research projects:
GProM - A database-independent middleware for computing the provenance of queries, updates, and transactions
Provenace for Updates and Transactions - In this project, we study provenance models for update and transactions and their implementation through reenactment, a declarative replay technique which utilizes audit logs and temporal database technologies.
Relevance-based Data Management - We use provenance to determine what data is relevant for which task and then exploit this information to improve a wide range of data management tasks.
Publications